Learn to Skate with CanSkate or PrePower
The Bolton Skating Club is proud to offer Skate Canada's Learn to Skate program that is designed for beginners of all ages. With a focus on fun, participation and basic skill development, CanSkate is taught in group lesson format by Skate Canada professional coaches assisted by trained program assistants. The delivery focuses on continuous movement and uses station rotation and circuits to teach Agility, Balance, and Control.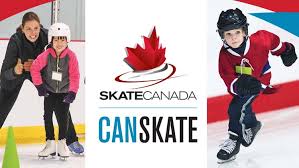 CanPowerSkate's Pre-Power is designed for young skaters, approximately four to six years of age who can stand up on skates and move forward (shuffle, walk or glide) who may not be ready for Junior Power Skating. Pre-Power helps develop basic skating abilities in a power skating-specific environment, including balance skills, forward and backward skating, stopping, turning and agility skills. The curriculum is presented in three progressive levels complete with its own awards to encourage participation and motivate skaters. Pre-Power has been designed to run concurrently with CanSkate sessions.
This template is meant for advanced users who wish to customize their page using only the template blocks available through the editor.