Welcome to the Bolton Skating Club!
The Bolton Skating Club was established in October, 1963.
The club started operations in the old Bolton Arena, then located on Hickman Street in downtown Bolton. We now use the ice facilities located at the Don Sheardown Memorial Arena - Albion Bolton Community Centre located at 150 Queen Street South in Bolton & Caledon East Arena in Caledon.
We are a member club of, and sanctioned by, Skate Canada, with a membership surpassing 400.
The Bolton Skating Club is a non-profit organization run by an Executive Committee comprised of parent volunteers. An Annual General Meeting is held every May where parents may volunteer and are nominated for various positions to be filled on the Executive Committee.
IMPORTANT NOTICE
POWER SESSION 2; REGISTRATION OPEN- SESSION 2 BEGINS NOVEMBER 23, 2018
HOLIDAY SHOWCASE & BAKE SALE; THURSDAY NOVEMBER 29, 2018 (JUNIOR, INTERMEDIATE & SENIOR STARSKATERS)
SATURDAY DECEMBER 1, 2018; SANTA PARADE; THERE WILL BE REGULAR CANSKATE, PRESCHOOL/PARENT& TOT SESSIONS ON DECEMBER 1. ALSO THE CLUB WILL BE WALKING THE PARADE ROUTE FOR THE FORTH YEAR. ALL SKATERS ARE WELCOME TO JOIN US (MORE INFORMATION TO FOLLOW)
REGISTRATIONS FOR ALL WINTER SESSIONS ARE OPEN!
WE STILL HAVE SPACES AVAILABLE IN OUR CANSKATE/PRE-POWER & PRESCHOOL/PARENT & TOT PROGRAMS SESSIONS RUN ON THE FOLLOWING DAYS/TIMES;
MONDAY 5:45 - 6:30 CANSKATE/PRE-POWER
TUESDAY 6:00 - 6:45 CANSKATE/PRE-POWER
THURSDAY 5:30 - 6:15 CANSKATE/PRE-POWER
SATURDAY 10:00 - 10:45 CANSKATE
SATURDAY 10:15 - 10:45 PRESCHOOL/PARENT & TOT
PLEASE CONTACT OUR CLUB PRESIDENT IF YOU HAVE ANY QUESTIONS.
Our Mission:
To encourage and develop the skating skills of each skater and to ensure the availability of beneficial programs to accommodate all skaters.
Our name best reflects our primary focus to teach those young and young at hear the joy of skating. We offer a full range of programs including learn to skate for children, learn to skate for adults, figure skating, power skating and preschool skate programs.
Accepted Credit Cards: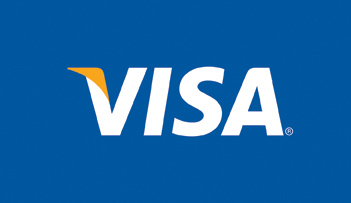 How to Contact our Club...